Loading...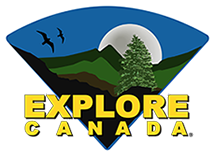 Loading some cool stuff... Please wait...
Explore Canada Tourism Group Inc.
Taking too long?
Click here
Explore Canada ™ | Canadian Travel Guidebooks for the World
We want our members to use Explore Canada™ to Learn, Explore & Save™

Explore Canada ™ is a travel program created for Canadians. Our mission is to educate those who use our program on Canadian & Indigenous history, provide them with hundreds of great experience & thousands of dollars in savings & deals.

We want you to use our tremendous Self/Fly Drive Guidebooks & new mobile App when you travel throughout Canada and of course... "Explore Canada".
recent video
Canada - Keep Exploring
April 24, 2018
MAKING UNFORGETTABLE MEMORIES
Each year Explore Canada™ creates travel experience guides for many regions in your province. In addition, the City Passport™ program provides you with a great way to explore our largest Canadian cities. Membership provides you with your choice of an Explore Canada™ guide, discounts on other Explore or City Passport guides and free access to premium offers via our Explore Canada mobile app that you can download via the ITunes or Google Play Store.
Get in Touch
Fill in the short form below. We'll be right with you. Or you can give us a ring at .
---